The Northampton Electronic Collection of Theses and Research (NECTAR) is the University of Northampton's open access institutional repository.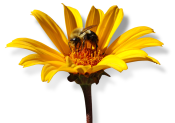 The purpose of NECTAR is to showcase and preserve the university's research output.
As it develops, NECTAR will contain the full range of university research output: from journal articles, book chapters and conference papers, to digital representations of performances and exhibitions. Research theses (PhD, DProfPrac, MPhil) will also feature in the collection.
Where possible, the repository will store the full versions of deposited items, enabling scholars worldwide to discover and retrieve University of Northampton researchers' work.
NECTAR has been part funded by JISC, the Joint Information Systems Committee.
NECTAR FAQs
Some of my work has been produced in collaboration with colleagues from other institutions, can I put this in NECTAR?
I would like my work to be included in the Research Excellence Framework (REF), do I need to put it in NECTAR?
If I put my work in NECTAR, will it automatically be included in the University's Annual Research Report?
Depositing your work in NECTAR will bring you a number of benefits:
Since NECTAR is an open access repository, your work will be visible and accessible to the widest possible audience, potentially increasing its citation count and impact.
You are not restricted to the printed medium, NECTAR can store supplementary images and multimedia files, adding value to your research outputs.
NECTAR content is given high quality and comprehensive metadata, enabling it to be indexed by both general and specialist search engines
Using download counts and other statistics you can find out how frequently your work is accessed – just ask the NECTAR team for details.
NECTAR content is permanently available. Each item has its own perpetual web address which you can share with colleagues and link to from your personal or departmental web pages.
NECTAR content is stored securely and, where possible, will be migrated to ensure compatibility with future versions of software.
NECTAR contains all type of research output:
Articles, abstracts, reviews and letters in refereed or unrefereed journals
authored or edited books and monographs
book chapters
conference presentations and papers
performances, exhibitions and broadcasts (including audio, video and digital images)
published maps
patents
research degree theses (PhD, DProfPrac, MPhil)
NECTAR policy states that entry of bibliographic details (metadata) only will be accepted in NECTAR if it is legally or technically impossible to include the full work (e.g. if copyright prevents submission or if it is non-digital artwork or a performance). Full text (or other complete content) is preferred.
NECTAR welcomes all material fulfilling the following criteria:
The item is a research output. (Regrettably, at the moment NECTAR is not accepting teaching and learning materials or datasets).
One or more of the authors or creators of the work must have been a member of the University of Northampton or Moulton College at the time of publication or presentation. NECTAR serves as a showcase of University of Northampton research, and as such does not hold earlier career output. This information can be added to your staff profile on the main University website. When you deposit an item in NECTAR, it will automatically be added to your staff profile.
The work must already have been made available in the public domain. (i.e. published work, conference papers, performances and exhibitions are acceptable; internal presentations or working papers, pre-examination thesis chapters, and creative outputs that have not previously been performed or exhibited are not).
The date of the work must be 2007 or later.
From January 2008, all University of Northampton research students are expected to deposit a copy of their final, post examination thesis in NECTAR (see the Research Degrees Handbook for details). If you enrolled for your degree before this date then you are still welcome to put your thesis in NECTAR, but it is not obligatory.
To deposit your thesis in NECTAR you should:
Check that your thesis does not include third party copyright material (e.g. text, images or multimedia content). If it does, then you should gain permission from the copyright holder(s) for it to be deposited in an open access digital repository. If you have any questions about this then please get in touch with the NECTAR team.
Sign the University's thesis author consent form available from the Senior Research Degrees Administrator.This includes your consent for your thesis to be included in NECTAR and the British Library's electronic theses scheme, EThOS.
Send an electronic copy of your final thesis to the Senior Research Degrees Administrator
In order for your work to be included in the University's research reports you should ensure that its metadata are included in NECTAR.
University researchers who wish to add their outputs to NECTAR should email nectar@northampton.ac.uk to have their login account activated. The Research Support Hub has Instructions on changing your password and getting started with NECTAR and staff are welcome to book a one-to-one introductory session on the deposit process - this will be offered alongside login activation, but can be requested at any time by emailing nectar@northampton.ac.uk.
Moulton College researchers should contact nectar@moulton.ac.uk to arrange deposit of their outputs.
NECTAR holds details for a variety of research outputs, for example book chapters, conference items, journal articles and performances. The full list is available here.
In addition to the standard bibliographic details normally used to cite your work, NECTAR can store a variety of extra information, so you should have available any or all of the following:
Abstract
Refereed status (is this a refereed or unrefereed item?)
Official or related URLs
Names of any funders of the work
Names of any projects with which the work is associated
Keywords - normally natural language and professionally relevant terms to describe the content of the item.
If appropriate, the NECTAR team will use the bibliographic details to establish the copyright position with regard to putting the full content of your work on NECTAR, and to generate appropriate metadata.
When the copyright position is known, the NECTAR team will contact you to request the appropriate version of the full text (or other content). If you upload the full text yourself you should carefully read the on-screen copyright statement before depositing your work. If another person has uploaded itfor you, you will need to sign an Author Licence and send it to the NECTAR team in Park Library. On receipt of your work we will convert it to an appropriate format (if necessary), append a NECTAR cover sheet and upload the item to the repository.
Once your work has been processed we will notify you of its permanent URL which you may share with your colleagues and display on your own web pages.
In order to facilitate end user access and digital preservation the following file formats are preferred:
Text: Microsoft Word, PDF, RTF or HTML
Images: TIFF or JPEG
Multimedia: MPEG
Audio: MP3
Please contact the NECTAR team if you wish to submit material in other formats.
Yes, as long as your co-authors are happy for you to do this. They may wish to put the work in their own institutional repository as well.
As scholarly publishing continues to move towards an open access model, it is a good idea to clarify rights issues at the start of any collaborative project.
Intellectual property rights (IPRs) are the rights granted to the creators and owners of products of intellectual effort and creativity. Copyright is one type of IPR.
Under English law, copyright is automatically awarded to the creator on the production of an original piece of work. Thus, when you produce a piece of scholarly work, the copyright in that work should belong to you. However, sometimes this may not be the case. For example, your employer or funding agency may claim rights to your work as part of your employment contract or project agreement; or you may have signed away your rights when you published an article in a journal.
In order to deposit your work in NECTAR, you must either own the copyright yourself or have permission from the copyright holder(s) to deposit the item in NECTAR. If your work is produced jointly with other authors, then all authors must agree to the deposit. When you sign the NECTAR Author Licence or click to accept the online copyright statement in the deposit process,you will be signing on behalf of all your co-authors.
Many research funders now make it a condition of the award that recipients of grants deposit their research outputs in an open access repository or journal. Others strongly recommend this. Putting the full text of your work in NECTAR will fulfil any open access requirement.
The JULIET service lists the rules and recommendations set by a number of research funders. If you are uncertain of your own funders' requirements then we can investigate this for you.
When you submit your work for publication you will usually sign a copyright agreement with the publisher. You are urged to think carefully before giving away your rights to your work. If possible you should award your publisher a 'licence to publish' rather than give away your copyright.
Some publishers will permit authors to archive a specific version of their work in an open access repository. It is therefore important that you retain copies of your work from different stages of the publication process. We recommend that you keep the following versions:
Submitted version (pre refereeing)
Accepted version (post refereeing, author created version)
Published version (publisher created version eg. final PDF
Further infomation about this is available in the Versions Toolkit
The RoMEO service lists details of 899 publishers' policies (as of January 2011). Over 60% of these permit some form of archiving in a repository.
For example, Elsevier permits authors to deposit the final draft, post-refereeing version of their article in their institutional repository, subject to certain conditions.
If your publisher is not listed we can pursue this on your behalf.
NECTAR recommends the use of Creative Commons licences.
With a Creative Commons licence you keep the copyright in your work but others may copy and distribute it under the conditions that you specify. For example, the Creative Commons ' Attribution-Non-Commercial-No Derivative Works' licence permits users to copy, distribute, display and perform the work as long as they give you credit for the work, do not use it for commercial purposes and do not alter, transform or build upon the work.
Creative Commons licences facilitate the dissemination of research and are becoming increasingly popular with the scholarly community. Please notify the NECTAR team if you wish to disseminate your work under a Creative Commons licence.
Further information about copyright may be found on the University Library's copyright pages.
Yes. When you deposit your work in NECTAR you retain your existing rights to it. However, we recommend that if you are likely to publish it elsewhere you should consider the publisher's policy regarding prior deposit in an institutional repository. The NECTAR team can investigate this for you if you wish.
Yes. Although final arrangements have yet to be made, it is likely that NECTAR will be used to support data collection for the REF. Please enter bibliographic details for your work, including a Digital Object Identifier (DOI) if available. (If you are uncertain whether your work has a DOI then please contact your Academic Librarian or the NECTAR team for help.) If you are able to upload the full content of your work (either full text or other content) then please do so, but in the first instance please make it visible to repository staff only. We will liaise with you to establish the copyright position and if necessary will request a different version of your work (see FAQ 7).
Yes. Since January 2008 the University's Annual Research Report has been automatically generated from NECTAR content.
You are strongly encouraged to submit your work to NECTAR as soon as it enters the public domain (through publication, conference presentation, exhibition, performance etc). Not only will this improve the visibility of your work, but also regular submissions throughout the year will help the NECTAR team most effectively manage the throughput of items into the live repository.
No, but you are free to add it to any repository at your new institution.
NECTAR is intended to be a showcase of research undertaken at the University of Northampton. We recommend that you deposit earlier work in your previous institutions' repositories.
In the unlikely event of a complaint being received, NECTAR operates a robust take-down policy. We will temporarily remove your work from view, pending an internal investigation of the complaint.
NECTAR has adopted the OpenDOAR's optimum recommendations for repository policy.
Some useful websites are:
OASIS Open Access Scholarly Information Sourcebbok. Information about open access for researchers and other stakeholders.
SHERPA – leading UK project supporting the development of open access repositories. Of particular interest:
The following two JISC Briefing papers offer short but useful explanations of open access and institutional repositories
The Research Information Network has also produced a useful introductory guide.
This OASIS briefing paper deals specifically with Open Access Impact.
The JISC/SURF copyright toolbox contains a model 'licence to publish' to enable authors to retain copyright whilst allowing a publisher to commercially publish their work.
Information on the context and current position of funders' policies regarding open access and research outputs is available from the Research Councils UK and the Research Information Network.
EThOS and EThOSnet – Electronic Theses Online Service – these projects are paving the way for all UK research theses to be made available online and with open access.
SPARC and SPARC Europe – contain news, publications and resources in support of open access and a new model of scholarly publishing.
ROAR – Registry of Open Access Repositories – provides access to and statistics on nearly 1000 repositories worldwide.
Examples of search engines that index open access repositories: ARC, BASE, DRIVER, Google Scholar, OAIster, OpenDOAR Search and SHERPA Search.
Yes. The following documents can be printed on A4 paper.
NECTAR: Making your research accessible